Lounge / Low dining / Dining
The patio has in reality become an extension of the home. As we are doing more activities outdoors, it can be a good idea to think a little extra about the height of your outdoor furniture, and how exactly you intend to use it and thereby optimise the benefits.
It doesn't have to be difficult. Good outdoor furniture can be used for many purposes. Brafab's furniture allows you to always sit comfortably regardless of what you have in mind. But when we design our series, we usually base this on three different areas of use: lounge, low dining and dining. It is often the seat height and table height that facilitate different areas of use. And the more you learn about seating positions, the easier it will be to choose the right model for your patio.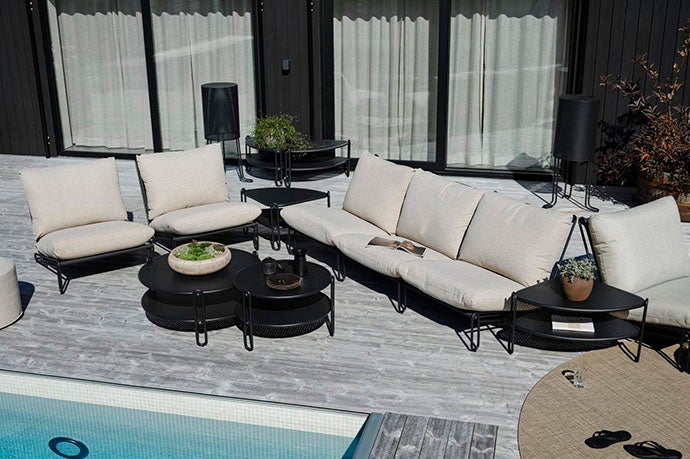 Lounge
Let's talk about relaxation. Lounge groups are those in which you can easily doze off as the seating comfort is so relaxing. They are typically lower models and it is not unusual to have depth to the seats. Read a good book, enjoy a nice drink and then place your items on a table that is up to around 50 centimetres high to experience a cohesive lounge feeling.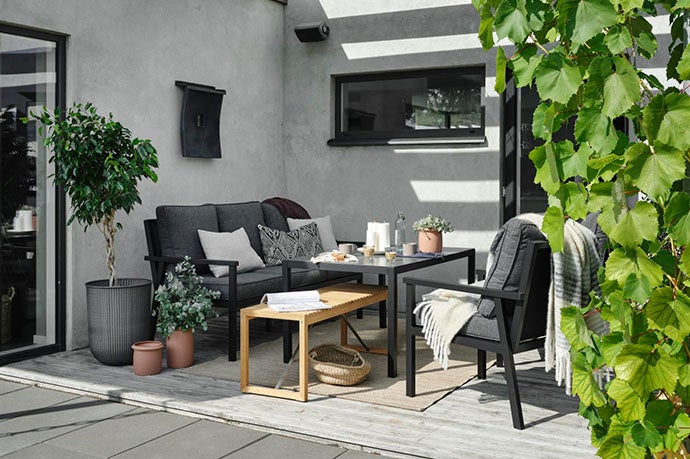 Low dining
A concept that can be translated quite aptly using our delightful Swedish word "fika". Here you sit relaxed and comfortable although a little higher than the lowest lounge groups. Ideal when having a simple cup of coffee or light meal. The tables for low dining often have a height range of between 60 and 68 centimetres. This furniture is often the perfect choice for balconies or outdoor spaces where the furniture has a wide range of uses.
Low dining outdoor furniture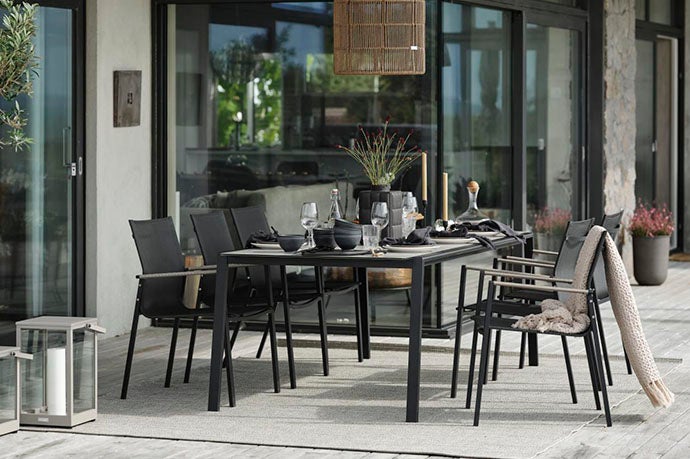 Dining
Here you can sit comfortably both during regular meals and parties, at table heights from around 70 centimeters and upwards. The chairs may have slightly straighter backs, many of which are adjustable that allow you to enjoy even greater relaxation should you so wish. Create your own combinations or choose a series that contains both a dining chair and dining table of the same style.