The environment
Our goal is to create outdoor furniture for outdoor environments and at the same time have a carbon footprint that is as small as possible.
For us, sustainable development means addressing the whole, and circular thinking. I.e. how the outdoor furniture we produce and sell in turn affects the environment and people.
Development of our sustainability work is an ongoing process for us, and we are looking forward to getting even better, smarter and more sustainable throughout our value chain.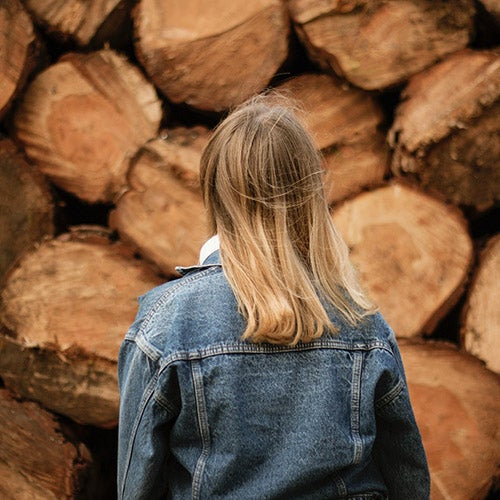 A watchful eye on production worldwide
We at Brafab have produced high-quality outdoor furniture for over 90 years, and we understand the importance of having close, long-term collaboration with our suppliers. Our outdoor furniture is produced in various parts of the world, much of our pine furniture being produced in Sweden, whilst other furniture is produced in China, Indonesia or Vietnam. We are aware of the risks that can be associated with geographically remote production, and thus have employees on site so as to ensure compliance with both local and national laws and regulations.
To ensure that our suppliers adhere to our guidelines and values we have a code of conduct, which defines what we require and expect from all our suppliers as regards sustainability. In this context sustainability includes working conditions, the environment, business ethics, bribery & corruption and safety.
The technology used in furniture production is constantly progressing, and we are continuously working towards more sustainable production. A number of work operations that used to be risky and affected workers' health have now been automated.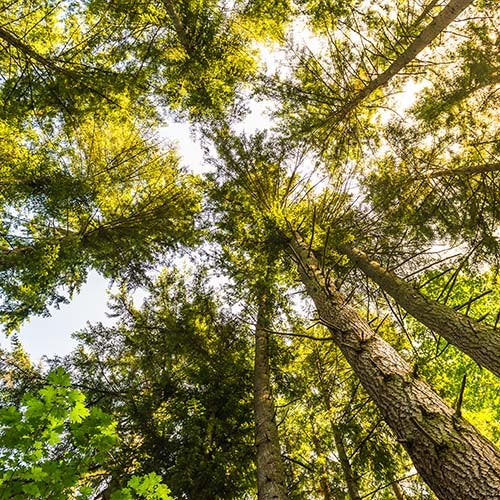 Packaging – a challenging balancing act
It is important that we package our products sustainably for our shipping. It is a very fine balance between minimising the amount of packaging and at the same time ensuring that furniture is not damaged during shipping. Damaged products result in complaints, and this in turn contributes to unnecessary emissions and costs. In recent years we have gotten better at finding the right balance, and the level of unnecessary damage in transit has decreased.
Every year our warehouse uses large amounts of shrink film to package products for shipping, and to minimise the amount of plastic we use we have a machine that stretches the film. To make the process even more sustainable we are now also switching to a shrink film based on pine oil instead of fossil oil, with the goal of only using plastic based on pine oil by 2022. The new shrink film is 95% pine oil-based, and we will furthermore be offsetting the remaining 5% by planting new pines, which means our shrink-film packaging will be carbon-neutral. The switch means we are reducing our footprint by nearly 6,000 kg of CO2 per year – the equivalent of the CO2 emissions of five cars per year.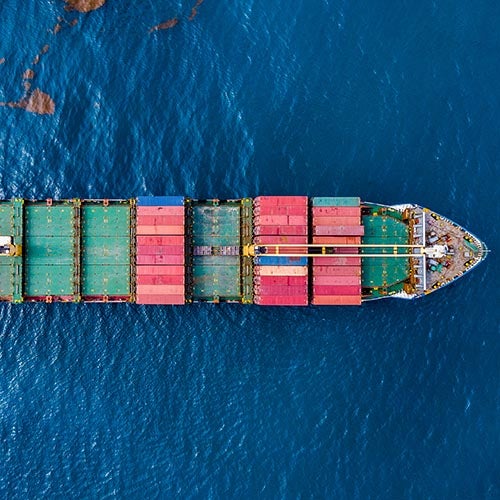 Better logistics reduce our footprint
A major sustainability challenge both in Sweden and internationally is reducing shipping's adverse effect on climate and the environment. We at Brafab are seeking to reduce our shipping footprint, and major investment is required in the long term if we are to be able to ship our furniture without using fossil fuels. We already partially ship goods within Sweden by train, as part of the reduction of our shipping emissions. We are also constantly working on developing and optimising the degree of filling for our shipments. For example, we have so-called KD (knock-down) legs on our tables, resulting in smaller packages that allow better use of loading space.
Laws and certificates create security
Our stakeholders can rest assured that we comply with laws and regulations as follows.
REACH
REACH is a regulation that has been drawn up in order to improve the protection of health and the environment against the risks that chemicals may entail, and to increase the chemicals industry's competitiveness in EU countries. It also promotes alternative methods of hazard assessment of substances so as to reduce the number of animal experiments. We adhere to all requirements and standards in order to comply with REACH, and all our products are REACH-certified.
Read more about REACH
Plantation-grown wood
We wish to ensure the long-term regrowth of our forests, and thus comply with the EU Timber Regulation. The aim of this regulation is to counteract trade in illegally felled timber and wood products from such timber within the EU. Depending on the market we are trading from, different certificates apply (e.g. FSC and FLEGT). We always choose to trade in the wood with the highest-ranked certification for the market, and you can rest assured that we always trade in approved plantation-grown wood.
Read more about FSC and FLEGT
Code of conduct
We have a code of conduct for our suppliers. The code of conduct clarifies what can be expected from our company and what we expect from our suppliers.
REPA (Register for Producer Responsibility)
We are affiliated to REPA, the industry's system for collection and recycling of packaging. REPA is a service organisation with the remit of offering companies the opportunity to meet their responsibility as producers for the recycling of plastic, metal, paper/cardboard and corrugated-cardboard packaging. All companies that manufacture, produce or sell goods on the Swedish market have a responsibility as producers for their packaging.
Read more about REPA
Environmental certification
We are seeking to ensure the quality of our sustainability work, and even though we have not got there yet, we are looking to get our products environmentally labelled in the near future. For us, it is important that we practise what we preach, and we can assure you that we will never label a product or make a promise about something that we cannot definitely prove or that we do not know makes a difference.