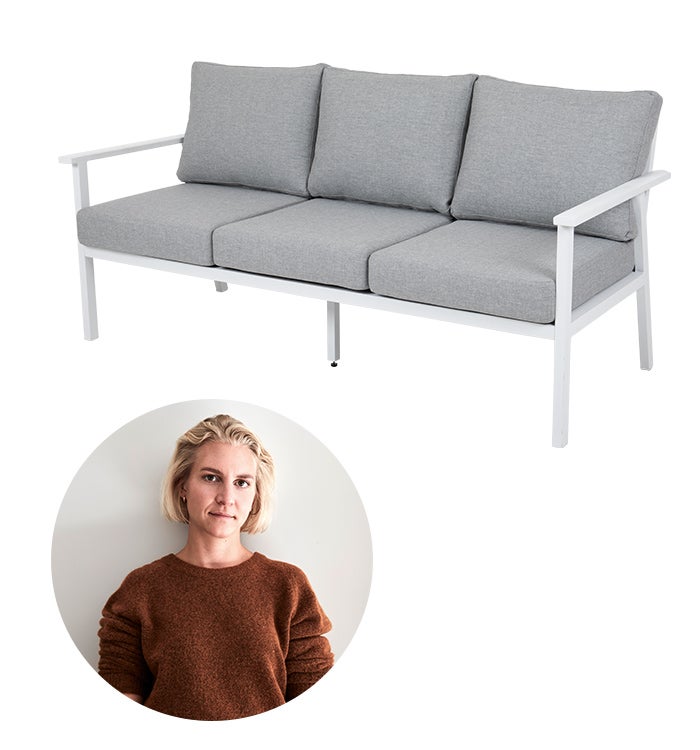 One sofa, many styles
Sustainability isn't just about materials and manufacturing – if you buy furniture you really like, it will last a long time. And with a little creativity, you can easily use the same sofa to anchor several different interior design styles. That way, even when you're ready for a change, your furniture will still work.
Brafab's Samvaro sofa is modern, yet classic. Soft, curved contours create a pleasant and inviting feel with a focus on the details. The armrests are gently curved for comfort, and the olefin cushions have a water-repellent coating. The series also includes dining chairs and a dining table.
By no means must the style of your outdoor space be determined by the sofa you choose. We worked with stylist Elin Odnegård to see just how effortlessly Brafab's Samvaro sofa set fits in with a minimalist, bohemian and creative style. Which do you prefer?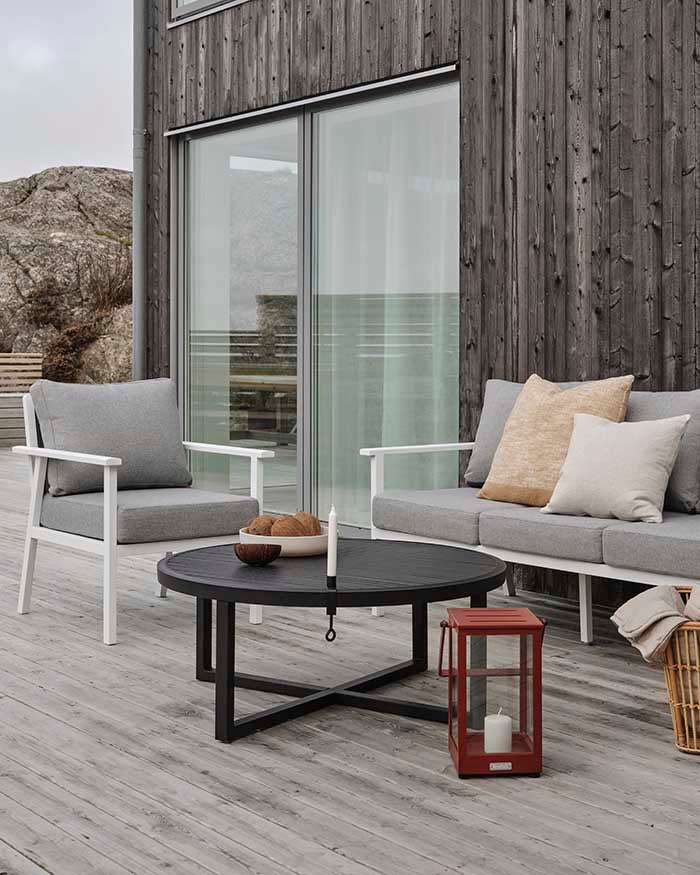 Minimalist
Minimalist style is understated and lets the furniture speak for itself. That puts the emphasis on the quality of the objects. How the materials come together matters, like hard aluminium and soft textile in the Samvaro sofa. The surroundings also clearly stand out in interaction with the furnishings.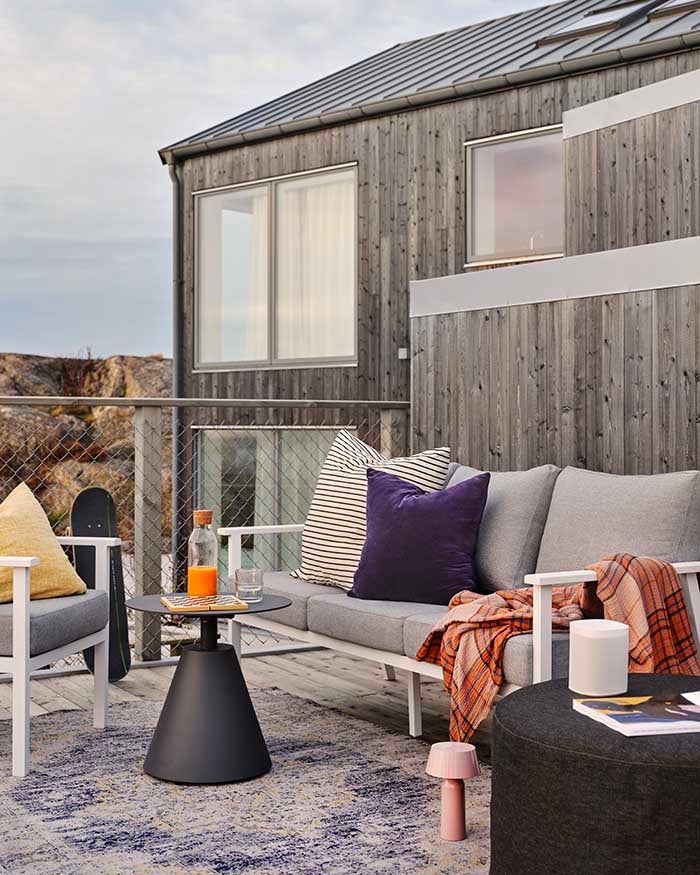 Creative
Creative style is more experimental and reflects the individual's lifestyle and interests. You can tell what the people who live here enjoy doing, whether it's skateboarding, listening to music or reading interior design magazines. Creative style boldly combines colours, shapes and patterns in unexpected ways for an unrestricted and free overall look.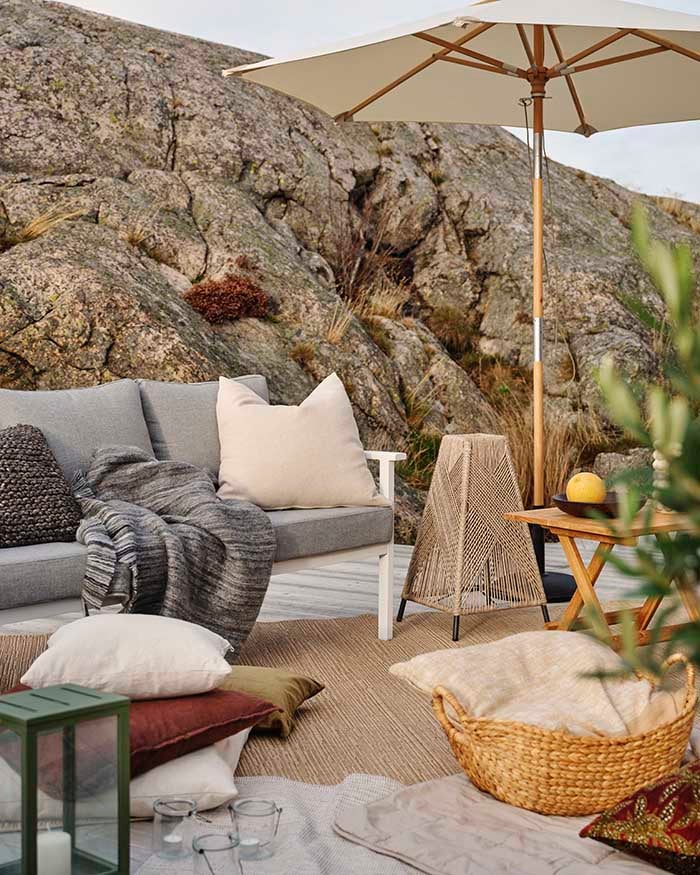 Bohemian
Bohemian style is all about using what you've got to create a sense of relaxation and harmony. It leans towards the romantic side of things, with plenty of textiles and warm lighting for a cosy feel. Small tables, baskets of cushions and overlapping rugs provide a flexible outdoor space with room for as many or as few people as you like, as needed. Pots and plants can be used as dividers, and a parasol offers shelter from the sun while framing the space and creating the feel of a roof.