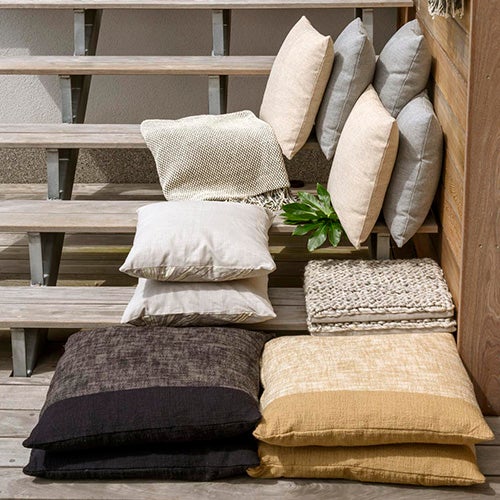 Cosy up with textiles
Furnishing with textiles is the best way to create an ultra-cosy space. The only limit is your imagination! Pile your lounge furniture with pillows, get comfier dining chairs with soft cushions, and stay out in the summer night even longer with a blanket or two. And don't forget to give a little love to the floor of your outdoor space. Our durable rugs in polypropylene, a synthetic material, have the cosy feel of cotton – for a comfortable touch that looks beautiful!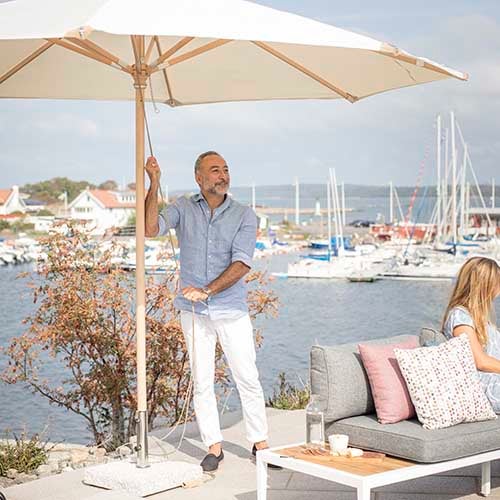 Indoor comfort in the outside world
Whether for shelter or aesthetics, we have several options for a roof over your head in the garden. With a gazebo or pergola, you can create a beautiful, cosy hideaway in your garden to brighten a party or any day. And our parasols provide the relief of shade on a hot summer's day!