Advice when buying furniture covers
It's a great feeling buying furniture for your outdoor environment, there is so much to choose from. However, you probably don't want to buy new furniture every year. If you look after your outdoor furniture with care and attention, it will last for a very long time, something that is both good for your finances and environmentally friendly. It is of course possible to leave your outdoor furniture out in the rain and wind throughout the season, but it will gradually start to rot and fall apart. Why not extend its lifespan by protecting it using our furniture covers?
Brafab has furniture covers for the majority of its outdoor furniture range as well as for various combinations of dining sets, sofa sets and also for individual products such as umbrellas, outdoor kitchens and loungers.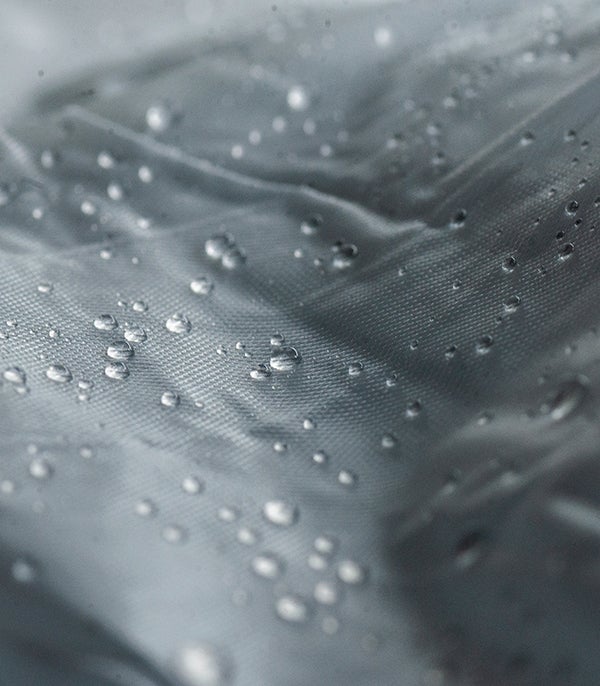 What to consider
- Don't forget to clean your furniture ahead of winter storage.
- Allow it to completely dry out before covering with furniture covers
- You should consider moving your furniture under a roof or raising the furniture to avoid it becoming damp, such as by placing extra floor tiles underneath
What material is used to make Brafab's furniture covers? Does it breathe? Is it waterproof?
- Our furniture covers are made either of PVC or PU-coated polyester fabric
- PVC is as about as waterproof as you can get
- PU-coated fabric consists of a synthetic base fabric of polyester with a coating that makes it water-repellent
- Our PVC-coated covers also have a taped seam to ensure the least possible moisture penetration
- All our furniture covers expose the furniture to a little air in order to avoid moisture and mould damage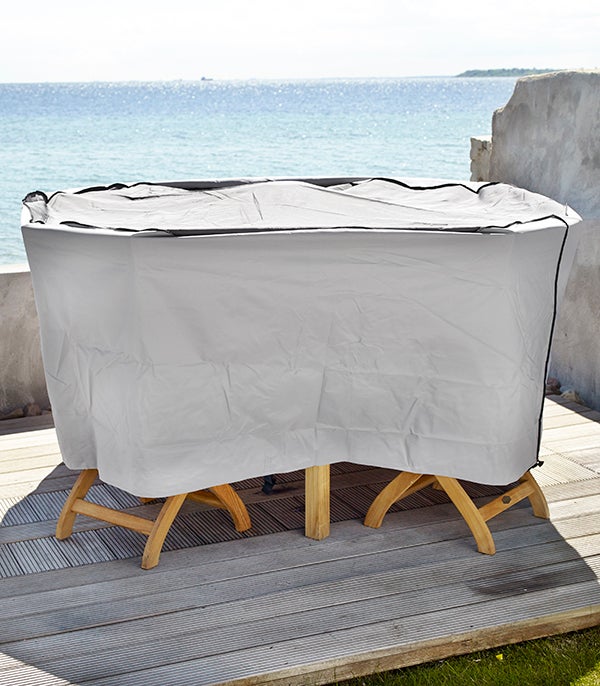 Make sure you allow enough space for your dining table to breathe under our furniture covers.
- Do not allow the fabric of the furniture cover to lie against the whole table top, but place a plant pot or suchlike on the table to allow the air to circulate
How do I find the right furniture cover?
- The size stated on the furniture cover is the actual size of the cover. Choose a cover that is slightly larger than your furniture. Remember to allow space for chair backs, etc. for dining sets.
Can I store my furniture cushions under the cover?
- Wherever possible you should store your cushions indoors to reduce the risk of trapped and bad odours
How do I clean my furniture cover?
- Remove any stains using soap and water or a suitable textile cleaner