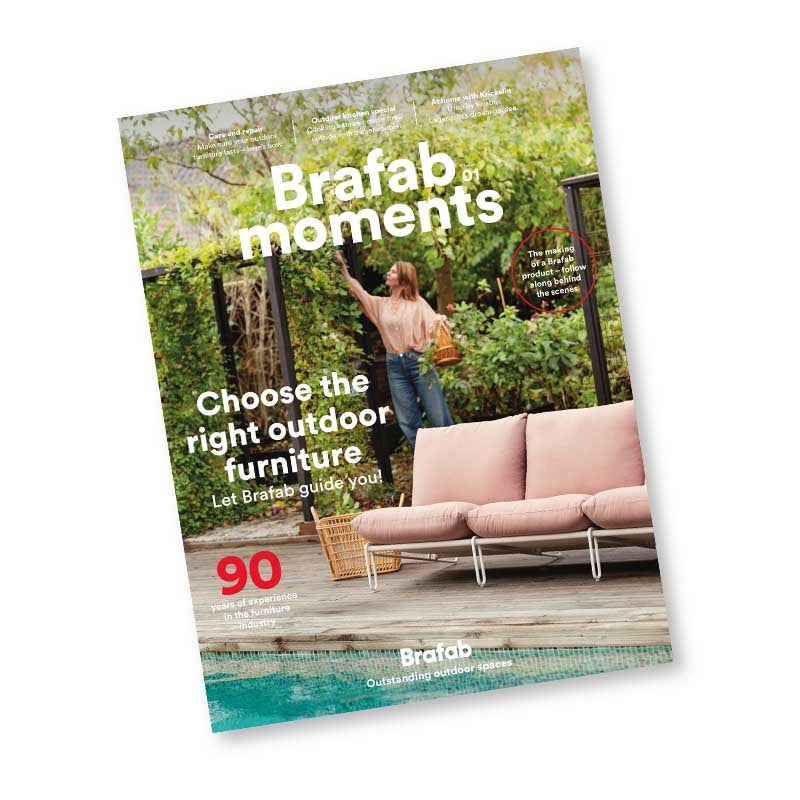 Brafab moments
Our outdoor spaces are becoming our personal oases more and more, and the line between indoors and outside is getting blurrier. We're also trying to bring the same comforts and welcoming feel of our indoor spaces outside.
To provide ideas and inspiration, Brafab is now releasing the first ever issue of Brafab moments. In this magazine, we'll share our enthusiasm for the possibilities of outdoor gatherings in summer – and in chillier seasons, too.
We have tips on colour, form, things to keep in mind, and different ways to decorate and furnish your outdoor space. There's no right or wrong. Rather, we hope you find a hearty dose of inspiration and creativity and run with it – dare to try things out!
In short, our goal is to inspire those moments in life that are a pleasure to share with others.
To get your own copy, send an e-mail with your name and postal address to brafabmoments@brafab.se